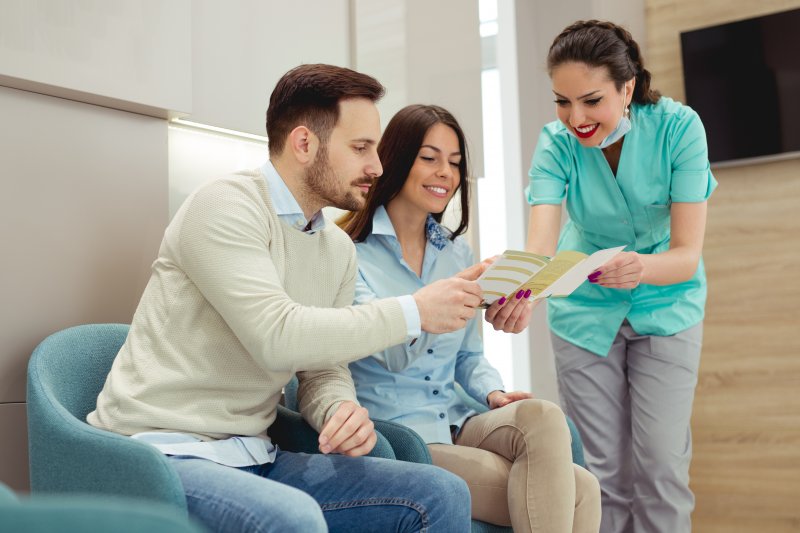 Understanding a general dental insurance policy can often require the help of a trusted expert. The terminology, stipulations, and minute details can make the idea of paying for dental care confusing and overwhelming. To eliminate the struggle that many patients face when attempting to navigate their plan, there are four basic facts that can help make learning about dental insurance easier. Read on to discover what you should know before agreeing to treatment.
Your Benefits Will Not Roll Over
A single calendar year is all the time you will have to use your available dental benefits. This is because your policy is designed to last only a designated amount of time (365 days).
When midnight on December 31 arrives, any unused funds will be returned to the insurance company, leaving you to miss out on money that was deemed yours.
This is why it's best to consult with your dental team to identify ways you can get the most out of your benefits while they are still available.
Dental Plans Are Designed with Prevention in Mind
Unlike medical insurance, which offers greater coverage for reactionary treatment (i.e., hospitalizations), dental insurance is just the opposite. Instead of paying more for major restorative care, the real coverage comes when you seek preventive services.
Dental checkups and cleanings, X-rays, and other preventive care are typically covered at 80-100%, while restorative treatment falls anywhere between 50-80% depending on the type of service needed.
There May Be a Waiting Period
If you require a dental checkup and cleaning or another form of preventive care, it's unlikely that you'll be required to wait a designated amount of time before receiving treatment. However, if you require a dental crown or another more complex dental service, there is a possibility that you may be subject to a waiting period.
Unfortunately, the reality is that it can take several months before being cleared for treatment, as the insurance company must review the necessary paperwork before agreeing to help with coverage.
Employee-Based Policies May Come with Orthodontic Coverage
If your employer has a contract with a particular dental insurance company, there may be a greater chance of receiving orthodontic coverage. Oftentimes, it can be within the range of $1,500-$2,000, making it possible for you to use these funds should you or a child need braces.
No two dental insurance companies or policies are the same, so you should expect to review your plan or have a member of your dental help be of assistance. Understanding the details of your policy will ensure that you not only get the most out of your benefits but also avoid losing available funds at the end of the year.
About Grand Dental – Lockport
At Grand Dental – Lockport, we are pleased to be in-network with a host of dental insurance companies. Offering patients the opportunity to pay less for the services they receive, we understand how this can create a positive impact on individual budgets. If you would like to know whether we are in-network with your dental insurance company, visit our website or call (815) 240-8068 to learn more.